Body Contouring at Our Greenville Practice
We have organized specific information below on the different body contouring procedures that we offer. General post-operative recovery information and advice is included, but specific written information is given during your consultation visit. Please enjoy looking at photos and reviewing procedure facts and descriptions. Whether you are interested in buttock enhancement, male breast reduction, or other body contouring procedures at our Greenville practice, Dr. Sutton Graham and the staff at the Aesthetic Center for Breast and Cosmetic Surgery look forward to helping you enhance your appearance and confidence. Procedures listed on this page are designed for our male and female patients. However, we do offer breast reduction, breast lift, and other rejuvenating treatments for women interested in enhancing their shapely, feminine curves.
Male Breast Reduction
Occasionally, men have problems with the appearance of their chest and breast area. Gynecomastia is a condition in which the fibrous and glandular tissue behind the nipple enlarges or thickens, causing protrusion. Pseudo-gynecomastia consists of fatty fullness in the same area. Evaluation by your primary care physician may be needed to screen out hormonal or other causes (such as certain tumors and drug side effects). If no other cause is apparent, cosmetic surgery treatment can be considered.
Dr. Sutton Graham will evaluate your chest area and discuss treatment options during a consultation at our practice, serving upstate South Carolina and western North Carolina. Glandular tissue and excess skin are often removed and liposuction is usually employed for additional sculpting. Incisions are usually limited to the lower nipple and areola margin. A compression vest is worn for three weeks as the chest heals. Most of our male breast reduction patients can return to work in approximately four to seven days. Risks are discussed and written details will be given to you prior to surgery. For additional information on male breast reduction, contact our Greenville cosmetic surgery practice and schedule a personal meeting with Dr. Graham.


Click Here to View Gallery
Liposuction
Removal of excess fat deposits is done by liposuction (also called suction lipectomy, liposculpture, or simply "lipo"). Liposuction is the most common cosmetic surgery done nationally, and is appropriate for both women and men with fat deposits that haven't responded to diet and exercise. Good candidates for the procedure may be at ideal body weight or mildly overweight, but should otherwise be in good health. For the best results, if you are considering losing a significant amount of weight, you should do so prior to undergoing liposuction. Loose skin or sagging fat will make it more difficult to achieve smooth results with liposuction, and alternative body contouring procedures may be discussed.
Dr. Graham typically uses a technique known as super wet or tumescent liposuction. This is done in conjunction with general anesthesia for most patients. The areas to be treated are filled with fluid that shrinks blood vessels, provides partial numbness, and eases the removal of fat particles. Incisions are about 3/8ths inch long and placed in areas to minimize visibility (most within bikini or tan lines).
The most common areas treated are the abdomen in men or women, the flanks, hips, inner and outer thighs in women, and the love handles and fatty chest/breast area in men. Liposuction may be combined with other body contouring procedures such as breast lift, tummy tuck, or male breast reduction at our facilities in Greenville, South Carolina.
The surgery is done as an out-patient procedure. Depending on the amount of fat and the number of areas treated, liposuction can be scheduled for 1-4 hours. Safety is considered in planning and sometimes two stages are suggested. Post-operative compression garments are provided and worn for several weeks, and you are given suggestions about retail garments for later use. Results become more easily visible over the first several weeks after treatment, at which time you'll notice clothes fitting differently. Most patients are able to return to work within one to two weeks. The final results can take months to appear.
Risks are listed and discussed prior to surgery, and careful instructions are given. Pain levels vary, so appropriate medication is provided. You should avoid being sedentary during your recovery, but don't exert too much. Permanent removal of localized fat is achieved, but results must be maintained with diet and exercise. For additional information on liposuction, please contact our body contouring practice in Greenville today.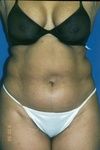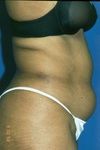 Click Here to View Gallery
Buttock Enhancement with Liposuction and Fat Transfer
"Too big" or "not much there" are often how patients describe their concerns about buttock appearance. Many patients feel their buttocks are too big, too full, and out of proportion to the rest of their figure. This may be an isolated problem area or is often associated with excess in surrounding areas such as the outer thighs, hips, and waist line. Patients are often impressed and pleasantly surprised how much liposuction of the surrounding areas enhances the buttocks. Some lose one or two pant sizes and report fitting nicely into jeans from years earlier. Liposuction of the buttock prominence itself may increase looseness and cause unattractive drooping.
A significant number of body contouring patients at our Greenville practice feel they've never had enough buttock contour for their figure, or they feel their buttock shape was lost during significant weight loss. A procedure called autologous fat grafting or fat transfer, in which the patient's own fat is used, can help by providing contour to the buttock region. In the fat grafting procedure, excess fat is removed with liposuction from undesirable areas on the body and then carefully placed in the desired areas of the buttock. Some portion of this fat will be metabolized and removed by your body, but generally one-third to one-half remains. This is a procedure that may be planned in two stages to achieve the best fullness.
Dr. Graham will evaluate your buttock enhancement goals and will offer suggestions for treatment. Risks will be discussed and listed. The recovery period is similar to the length of time it takes to heal after liposuction: most patients are able to return to work in one to two weeks. Most proponents of fat grafting consider the results at six months to be long-lasting. Weight loss or gain may change the treated areas.
Thigh Lift
For patients who are bothered by excess skin in the thigh region, Dr. Graham offers a body contouring procedure known as the thigh lift at our Greenville practice. This treatment is performed to reshape and tone the thighs, creating firmer, slimmer contours. During the thigh lift procedure, Dr. Graham will remove loose skin, and sometimes excess fat, and he will tighten the remaining skin in order to achieve smooth, taut, shapely thighs. During a consultation prior to surgery, Dr. Graham will go over all aspects of the procedure, including the advantages and risks. Patients should keep in mind that scars will result from the procedure. However, an experienced cosmetic surgeon like Dr. Graham can minimize the appearance of scars and is often able to strategically place them where they can be concealed by underwear or bathing suits.
Arm Lift
Excess, drooping skin on the arms can pose a cosmetic concern, particularly to patients who have lost significant amounts of weight or to women who have gained and lost weight during pregnancy. Dr. Sutton Graham will perform the arm lift at our nationally-accredited, on-site surgical facilities that are used only by Dr. Graham and our highly-trained staff for cosmetic surgery procedures. Dr. Graham will remove the excess arm skin and will use liposuction to remove fat, if necessary. Remaining skin is tightened to further enhance arm lift results. Dr. Graham is able to minimize scars following the procedure. For smooth, youthful-looking arm contours, we invite you to discuss this type of body contouring at our Greenville practice with Dr. Sutton Graham.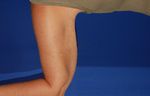 Click Here to View Gallery
Post Weight Loss Surgery
For patients who have lost significant amounts of weight, Dr. Sutton Graham may perform a full body lift to remove excess skin from the thighs, arms, and other areas of the body. If you are interested in this type of body contouring surgery, we encourage you to contact our Greenville practice and schedule a consultation with Dr. Graham.
Learn More About Male Breast Reduction or Other Body Contouring Procedures at Our Greenville Practice
Liposuction, male breast reduction, and other body contouring procedures at our Greenville practice are performed by our skillful, experienced cosmetic surgeon, Dr. Sutton Graham. We invite you to schedule a personal consultation with Dr. Graham to discuss your cosmetic goals.