If an area of your body isn't responding to diet and exercise, you may wonder if you'll ever be able to achieve your desired look.
Body contouring procedures at Aesthetic Center Greenville can tighten, tone, and slim virtually any area of your body.
Learn how Dr. Sutton Graham in Greenville, SC, can use his precision and skill to provide you with lasting results.
Understanding Body Contouring
Body contouring refers to any procedure that tightens skin, removes excess fat, and results in a slimmer, shapelier figure. Whether surgical or nonsurgical, body contouring procedures help patients tighten and tone areas of their bodies such as the:
Chin

Neck

Arms

Breasts

Abdomen

Buttocks

Thighs
Though body contouring is not meant to help patients lose weight, they are often used to help finalize weight loss results or target areas of the body that aren't responding to diet and exercise.
See the Results for Yourself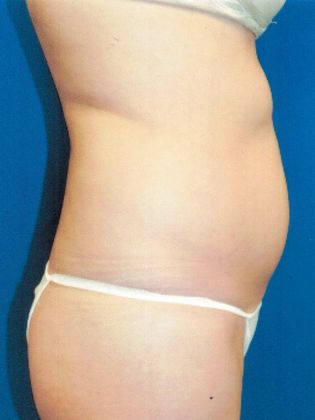 The Figure You Want Is Within Reach
Dr. Graham knows that it can be difficult to achieve the body you want on your own. He wants his patients to love what they see when they look in the mirror, so he offers several body contouring options. Through plastic surgery and nonsurgical procedures, he is confident he can provide you with stunning results that allow you to feel truly at home in your body. CareCredit® financing is available to make these treatments affordable on virtually any budget.
Take the first step toward the silhouette you desire. Contact us online or call our Greenville, SC, office:
"Love Dr. Graham and his staff."
Why Greenville Patients Choose Us
Love Dr Graham and his staff. I have had two procedures with very positive outcomes. Never had to wait more than 10 minutes to see Dr Graham and he answers all questions without rushing. His staff is friendly and helpful. Since I am in the medical field I have the luxury of exposure to the best Physicians. There is none better than Dr Graham if you want natural results.
View on Google
Had Cool Sculpting with Lauren. She is fantastic! I love the results! I have always been tall and slender -- but I gained 10 pounds of stomach fat due to steroids. I was so self conscious of my big stomach sticking out. There was some discomfort, but no actual pain. Whatever the discomfort, Lauren knew what it was and why and what to do about it. I would highly recommend having this procedure with Lauren!
View on Google
Before you can undergo treatment with Dr. Graham, he must first determine if you're a candidate during a consultation. He will consider factors such as your:
Dr. Graham wants his patients to love what they see when they look in the mirror, so he offers several body contouring options.
Featured Body Sculpting Procedures
Our plastic surgery procedures that can help enhance your figure include:
Preview Your Results
Before Committing to Treatment
Dr. Graham understands that a lot goes into making the decision to undergo plastic surgery. We want you to be able to move forward with treatment confidently, so in addition to answering any questions you may have, our Greenville office also offers the VECTRA® 3D imaging system.
This system allows patients to preview the results of their desired procedure so they can make an informed decision. It will show you the possibilities of treatment and help you set realistic expectations.
Nonsurgical Body Sculpting Options
Patients who do not qualify for surgery or who wish to avoid scalpels and recovery times can still receive treatment at our Greenville, SC, office. We offer nonsurgical procedures such as:
CoolTone
This FDA-cleared device delivers electromagnetic waves to specific areas of the body. These waves cause the muscles to contract, strengthening the muscle fibers. Patients can experience toned muscles after about four treatments. CoolTone® is most often recommended for strengthening muscles in the abdomen, buttocks, and thighs.
CoolSculpting Elite
CoolSculpting® Elite safely freezes fat cells so your body can naturally eliminate them, leading to a slimmer appearance. CoolSculpting can be used on areas all over the body like the arms, thighs, love handles, and jawline. Our licensed esthetician can even combine CoolSculpting with CoolTone for comprehensive results.
endermologie
LPG® endermologie® uses massage technology to reduce cellulite, break up fat, soothe muscles, and break up scar tissue over a series of three to six treatments. Patients who receive endermologie treatment report that it's painless and often feels like a deep tissue massage. endermologie can be used on both the face and body.
Maintaining the Results of Your Treatment
Though your maintenance will depend on the procedure you've received, we recommend the following:
Follow Aftercare Instructions
Our plastic surgeon will provide you with specific instructions on how to care for your treatment site. Be sure to follow them, get plenty of rest, and attend all follow-up appointments so we can make sure you're healing properly.
Be Mindful of Your Diet
Prolong the results of your body contouring treatment by adhering to a healthy diet. This can help keep you slim and reduce the need for future procedures.
Follow an Exercise Regimen
If you received a body contouring procedure that's defined your muscles, getting regular exercise can help keep you looking toned. Follow-up treatments may help prolong your results, but they may not be necessary with continued exercise.
Coolsculpting with Lauren was a breeze. Abdomen, flanks, and bra line were easy and virtually painless. It's what I'd call "uncomfortably cold" on your skin for a minute or two, and then nothing for the duration of the procedure. No down time afterward... The best part? The results. I didn't lose any weight from the procedure but I lost inches and couldn't be happier!

Nicole Cheslock