Sagging skin, deep wrinkles, and other concerns can dramatically affect your appearance, making you look older than you feel on the inside.
At Aesthetic Center Greenville, we can perform a custom facelift using advanced techniques to produce incredibly natural-looking results.*
How can you benefit from a facelift?
Facelift Surgery Can Rejuvenate Your Look
and Help You Feel More Confident*
Eliminate Signs of Aging
While non-surgical treatment options like
dermal fillers or injectables
can only correct mild signs of aging,
plastic surgery
allows you to
address excess skin, deep wrinkles, and other substantial concerns
in one procedure.
Improve Facial Definition
A facelift is the only method that can be used to tighten your facial muscles, giving you more refined definition in your cheekbones and jawline.

Look How You Feel
When performed by a board-certified plastic surgeon, the results of a facelift are extremely natural-looking, allowing you to look and feel like a younger, refreshed version of yourself.
Different types of facelifts address specific areas...
Can a facelift address your individual concerns?
With a Facelift,
Plastic Surgeons Can Correct:
Sagging Skin
Skin laxity is one of the most telltale signs of aging, and facelifts are the only way to permanently address loose skin around your face.
Deep Lines
Crow's feet, marionette lines, and frown lines around your forehead, nose, and mouth can all be substantially reduced with this treatment.
Loss of Definition
This surgical procedure can help to eliminate jowls and fat deposits around your face to give you a more contoured jawline and bone structure.
More Information
About Facelifts
Rediscover Your Youthful Features with a Custom Face Lift
Dr. Sutton Graham has an excellent reputation for achieving beautiful, natural-looking results with face lift surgery. A variety of techniques are classified under the simple title "face lift", and the procedure can be adapted to suit each individual patient's desires and problem areas. Sometimes we simply hear our patients say, "I'm just looking so old and tired," or "I look so much older than I feel." A face lift at our Greenville practice, convenient to Asheville and surrounding communities, can address these concerns, helping to restore youthful-looking beauty for both our male and female patients.
Standard Face Lift
Short Scar Face Lift
Non-Invasive Face Lift
Neck Lift
Comprehensive Facial Rejuvenation
Additional Face Lift Information
Standard Face Lift
The standard face lift can address many concerns: loose cheeks, drooping facial skin, deep grooves from the nose to the sides of the chin, lack of a defined jawline, loose neck skin, "turkey neck," bands under the chin, and double chin. Skin incisions are camouflaged around the ears, within your hairline, and under the chin. Loose skin is lifted and tightened and excess fat is removed. Healthy fullness is emphasized and an overly tight look is avoided. You don't have to change your hairstyle. The upper and lower cheek, naso-facial area, jawline, and neck are all improved. For additional information on the face lift procedure, we invite you to schedule a consultation with our surgeon today.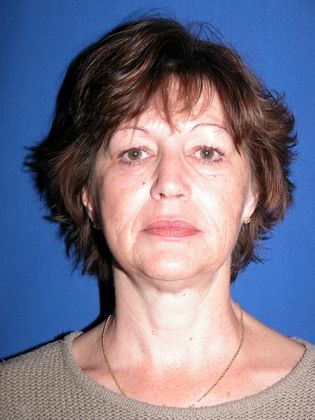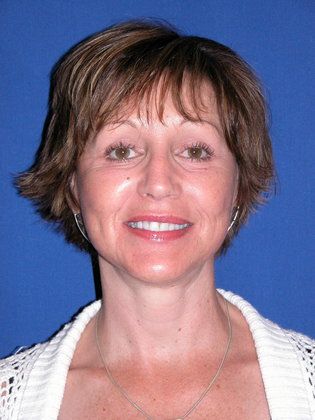 Short-Scar Face Lift
A less extensive procedure is the short-scar face lift. It is designed to address the mid-face, lower cheek, naso-facial groove, and jawline. There is less tightening of the neck or area under the chin (although liposuction may also be performed to remove fat under the chin). The incisions are typically made in front of the ear and hidden around the sideburns. The surgery is performed in less time and is less expensive than a standard face lift and the recovery period is shorter. Short-scar face lifts may be less extensive than traditional face lifts, but they still deliver excellent results. The MACS lift, limited face lift, mini-lift, minimally-invasive lift, Life-style lift, and S-Lift are all versions of this procedure. Contact the Aesthetic Center to learn more.
Non-Invasive Face Lift
The term "non-invasive face lift" can refer to a variety of procedures including laser treatments, BOTOX®, filler injections, and chemical peels. These non-surgical treatments are not actual face lifts, but they can produce visible results nonetheless. We invite you to contact our practice to learn more about our non-surgical options for facial rejuvenation.
Neck Lift
The neck lift is a modification that addresses the area from the jawline around beneath the chin, as well as the front and sides of the neck. The neck lift includes several elements, including platysmaplasty, the tightening of underlying muscle and support layers; submental lipectomy, the removal of fat in the same area (by trimming or liposuction); and the removal of loose skin. Incisions would be mainly behind the ears, but there is often a small incision beneath the chin. For more information on the neck lift, or any of our other face lift procedures, contact our Greenville surgery practice, serving Asheville, Spartanburg, and other communities in South and North Carolina.
Comprehensive Facial Rejuvenation
On the opposite end of the spectrum of limited techniques is a combination of procedures that some would call comprehensive facial rejuvenation. Others use the term "total face lift." It is actually a standard face lift combined with a brow lift, upper and lower eyelid surgery, and supplemental procedures such as laser skin resurfacing and fat graft augmentation of the lips, cheeks, and other contours. When properly coordinated, these can give dramatic improvements in your appearance.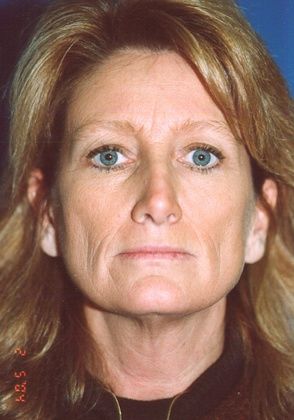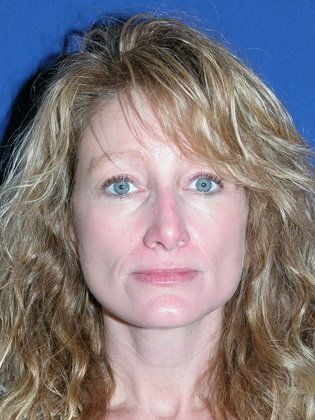 Additional Face Lift Information
During your face lift consultation, we'll show you before-and-after photos of a number of other patients and we'll review your medical history for any health problems. Dr. Graham will discuss your desired changes and suggest procedures to address your concerns. You may have questions about combining various facial procedures. He may offer options (single or multiple procedures) to meet your needs for recovery, safety, and attractive results.
Face lift is a detailed operation with several steps. It can be lengthy, particularly when combined with other facial procedures. Procedures less than five hours in operative time, on patients in generally good health, may be done as an out-patient procedure under general anesthesia. Longer procedures, or patients that need an overnight stay, may require in-patient hospitalization.
Patients typically describe any discomfort they experience as being less than they expected. Medications are given to relieve post-operative pain. Typical recovery supplies are offered to you, and specialized post-operative massage techniques and makeup advice are usually provided by our skin care specialists. You will need to recline, with your head elevated, following the procedure, and have someone stay with you for the first few days of your recovery. It is important to walk soon after the procedure and continue to walk often. Plan light activities at home initially. You will typically be able to resume most activities in about two to three weeks. Recovery time can vary, based on the extent of the procedures and the patient's health. Dr. Graham will meet with you for several office follow-up visits, both early and late in the recovery process.
Risks will be discussed and given to you in written form prior to surgery. Facial contour improvement is typically significant with the face lift procedure, but over time the results can diminish due to genetics, gravity, and age.
Contact Our Practice for More Information
With Dr. Sutton Graham's exceptional skill in performing face lifts, he has helped patients from Asheville, Anderson, and throughout the Carolinas feel rejuvenated and more refreshed. If you would like a more youthful-looking appearance, we invite you to send us a message or call us at (864) 676-1707.
Dr. Graham has been performing plastic surgery since 1990. He is dedicated to providing high-quality, personalized treatment and is affiliated with several prestigious organizations, including:
American Board of Plastic Surgery
American College of Surgeons
The American Society for Aesthetic Plastic Surgery
American Society of Plastic Surgeons
For more information about our services, contact our office online or call (864) 676-1707 today.