Facial Facelift / Necklift: Case 18, 16146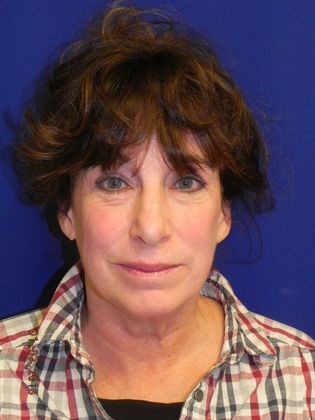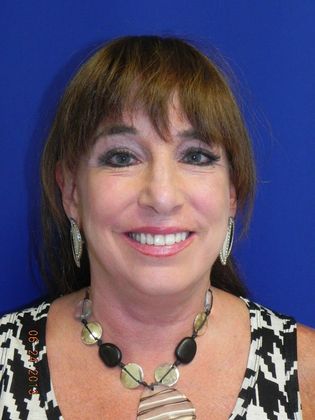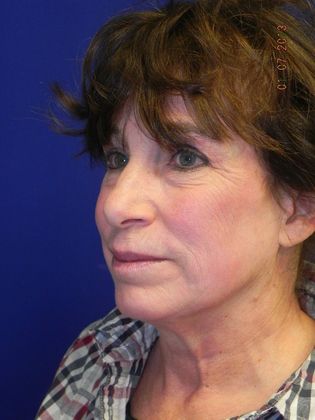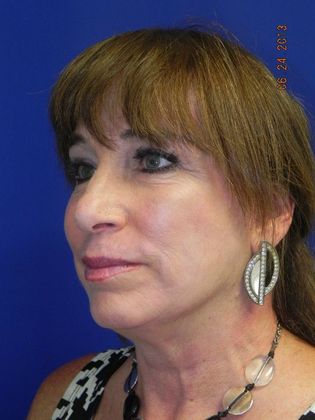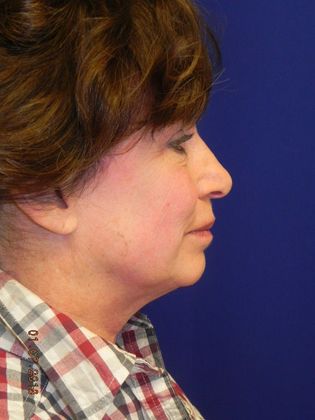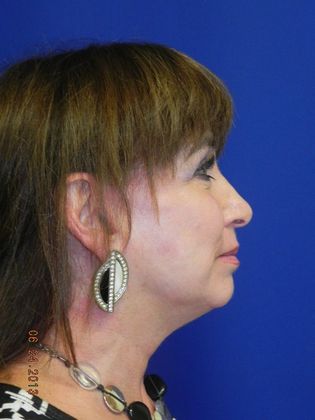 Description
This woman wanted a facelift at 60 yo, but wanted as little as possible done. She had consultation with a surgeon performing lifestyle lift, but was referred to Dr. Graham by multiple sources including her physician. We discussed her desires, the examination findings, anesthesia and surgical alternatives. Her main concern was jowling. She was not concerned about neck bands or looseness (which would not improve with mini-lift). She was otherwise healthy. She had previously had a chemical peel to improve skin texture and pigmentation. After careful consideration and a second consultation, she decided on limited facelift under local anesthesia. This was done with a short incision from the sideburn to the back of the ear, internal support sutures and skin redraping without pull. Her recovery was smooth. At 2 month follow-up, her appearance was refreshed, jowls minimized, and her neck improved more than expected. "Exactly what I wanted."
Patient Profile
Age

60
Surgical Technique

Mini- or limited-facelift, MACS suspension plus
Incisional Approach

Short-scar
Testimonial

"Exactly what I wanted."