Breast Augmentation : 18373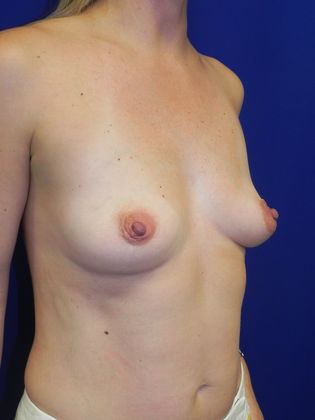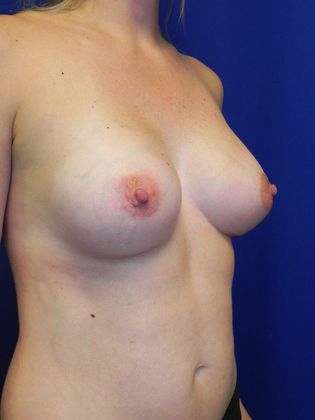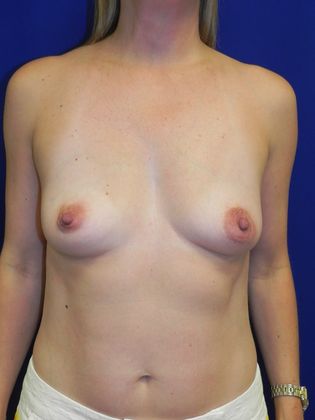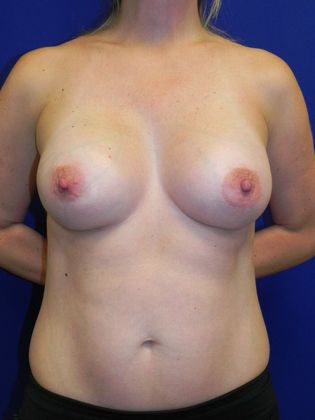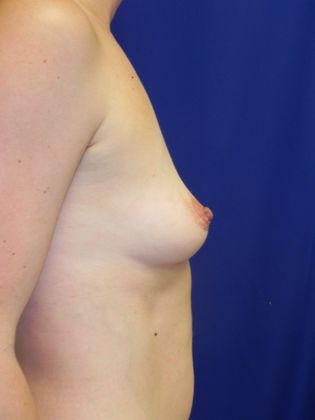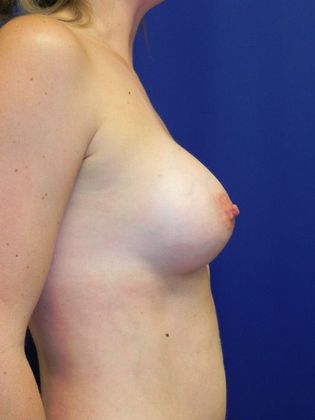 Description
This young lady noticed some breast changes at 39 and consulted with us. She had had 2 children, currently wore 34A and desired full B/small C. She was 5'5" and 125#. She had no breast symptoms but a history of fibrocystic disease. Her left breast was somewhat larger so additional saline was placed in the right implant to compensate. She chose implants by trying on sizers and viewing computer simulations with Vectra imaging. (http://www.expertplasticsurgeon.com/about/3d-imaging-system) Subpectoral saline implants filled to 300 and 285 were used. She recovered nicely only taking pain pills for 24 hours. She was so happy all her outfits fit better, and reported "it was the easiest surgery she's ever had."
Patient Profile
Age

39
Weight

125
Height

5' 5"
Previous Cup Size

34A
Current Cup Size

36B
Size of Implants (Volume)

300 R, 285 L
Previous Pregnancies

2
Testimonial

"Easiest surgery I ever had." Also see description.