Breast Augmentation : Case 76 (23418)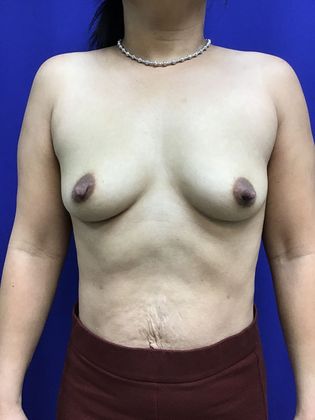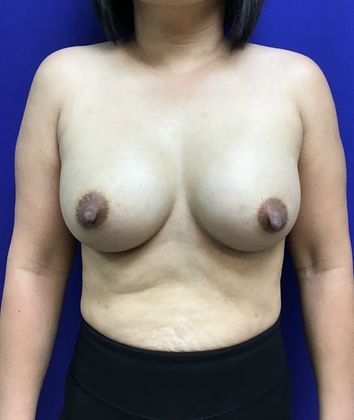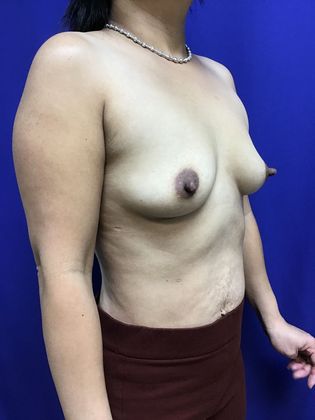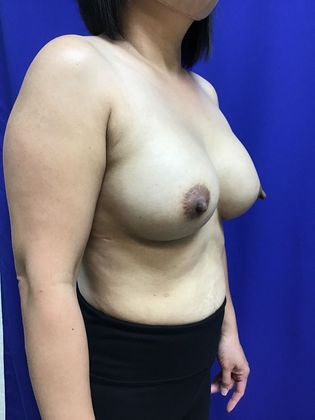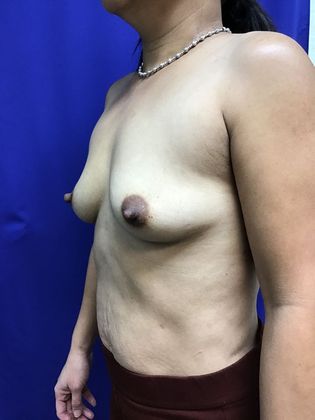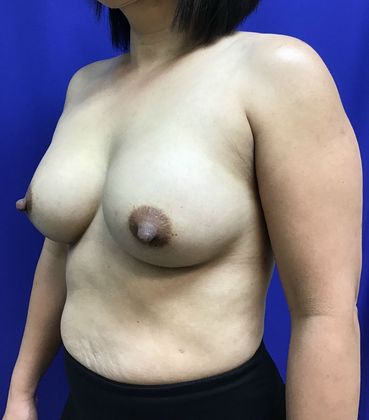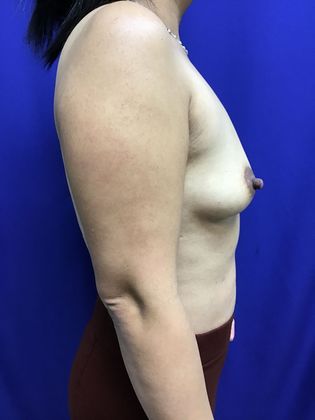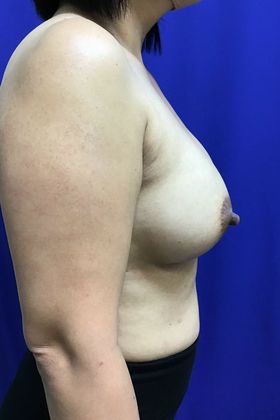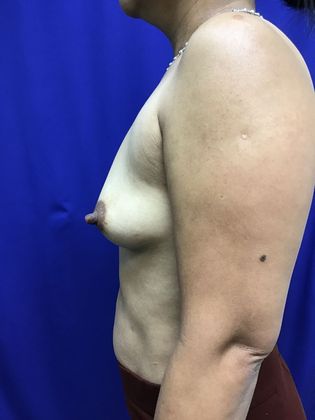 Description
This 43 y/o woman came to her consultation with a friend who had been an earlier patient, seeking breast implants. She was 5' 1" at 120# wearing a 34 B, but actually A cup size. She wanted an appropriate size enlargement. To determine that we offered soft contoured sizers, placed in a bra. This allowed her to see various sizes on her own body, and try on her own shirt. Secondly, we used Vectra 3 dimensional photographic simulation of various implant sizes and contours, allowing her to see results on a computer screen. With those methods she was able to tell us that 325ml gave the look she desired. This was very reasonable for her chest wall and breast anatomy. Augmentation with saline implants was done under anesthesia in our accredited surgical facility. She recovered smoothly, using only one prescription pain pill. Although patients with Asian skin can occasionally darken at the scars, hers are light. At seven months post-op she was "super happy."
Patient Profile
Age

43 y
Weight

120 pounds
Height

5' 1"
Previous Cup Size

34 A
Current Cup Size

34 C
Size of Implants (Volume)

325ml
Type of Implants

Mentor saline
Shape of Implants

Moderate Plus Profile
Implant Placement

Subpectoral
Incisional Approach

Inframammary
Previous Pregnancies

3 children
Testimonial

"super happy"