Breast Augmentation : Case 73 (22650)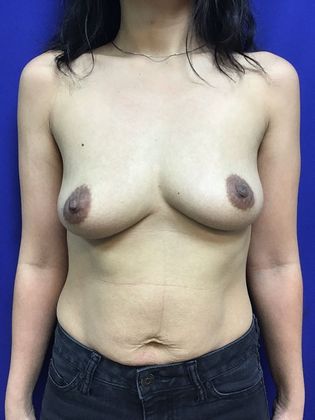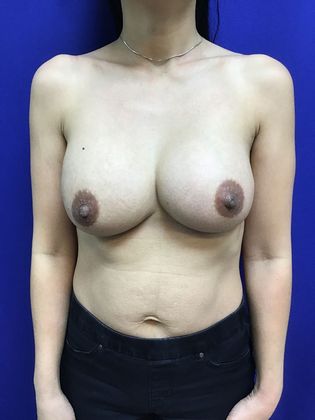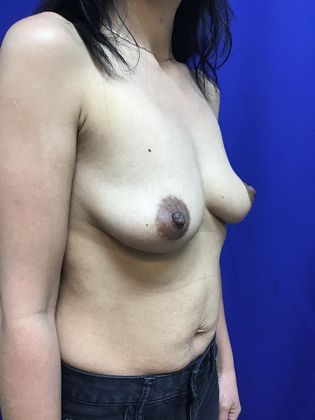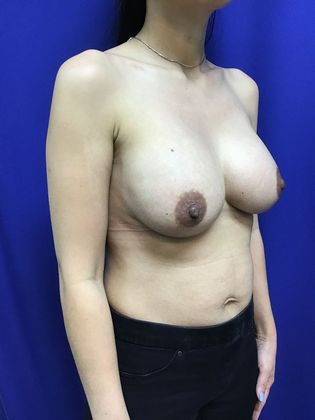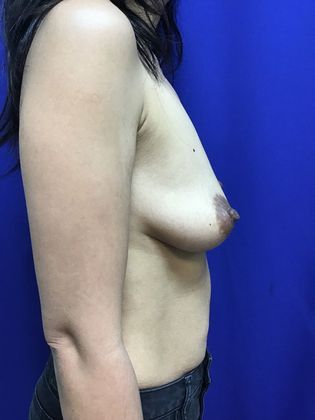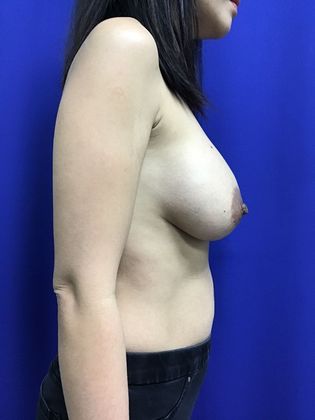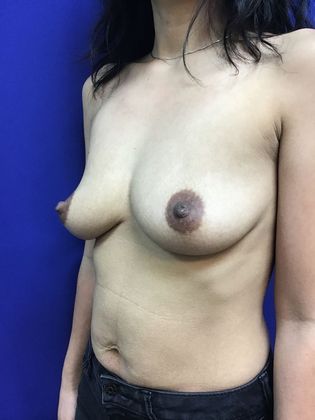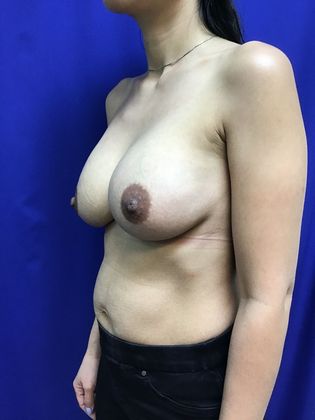 Description
This 37 year old Asian-American saw how time and two children contributed to loss of breast fullness, shape and size. She wanted natural appearing breasts that better filled-out her 32 C cup bra. She had no history of breast disease and was generally healthy. She tried on sizers in front of a full length mirror and viewed #-D imaging simulation of her choice the determine the implants she wanted. She chose saline implants approximately 225ml in size. She realized her breasts were asymmetric in shape and volume before surgery. We added slightly more fill volume to her left breast to improve her appearance. She recovered well and accomplished the improved 32 C bra fit she desired. Her photos are more than 6 months postop.
Patient Profile
Age

37
Weight

100
Height

5'
Previous Cup Size

Less than 32 C
Current Cup Size

32 C
Size of Implants (Volume)

Right 210ml, Left 225ml
Type of Implants

Mentor saline
Shape of Implants

Round
Implant Placement

Sub-pectoral
Incisional Approach

Inframammary
Previous Pregnancies

2
Ethnicity

Asian-American
Testimonial

"I am very happy."