Breast Augmentation : Case 75 (22591)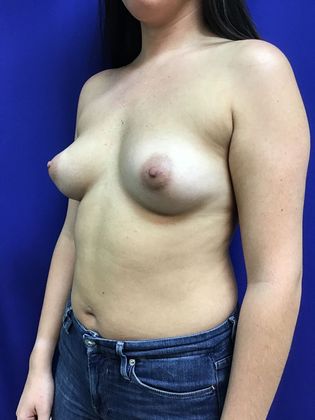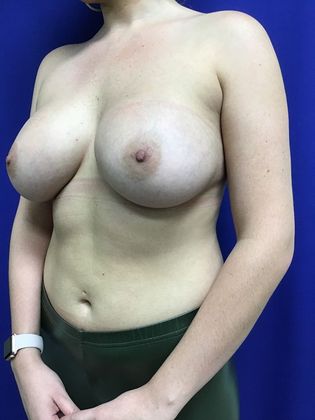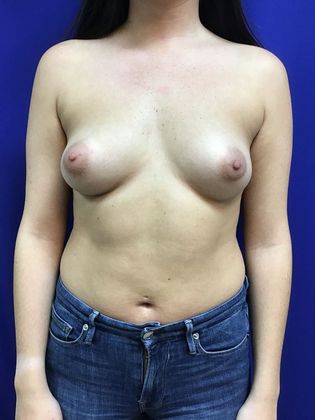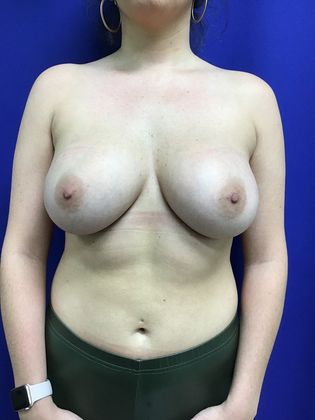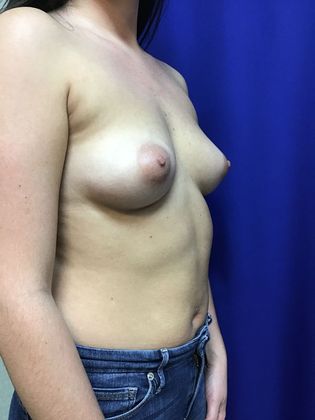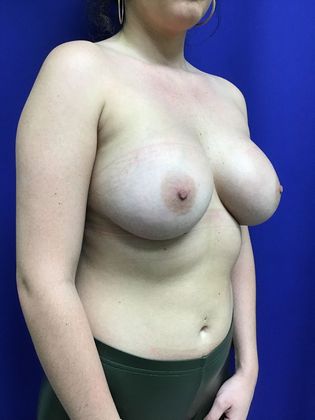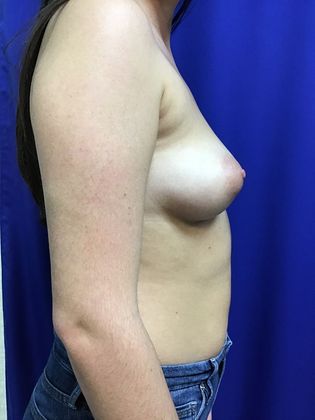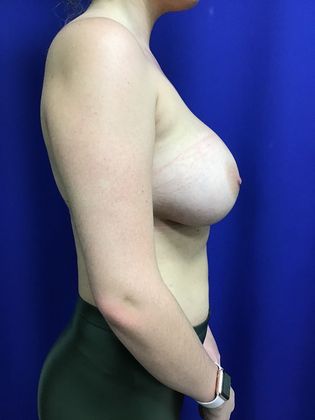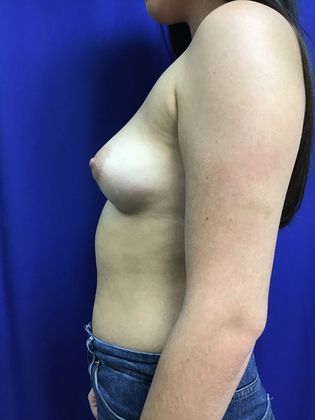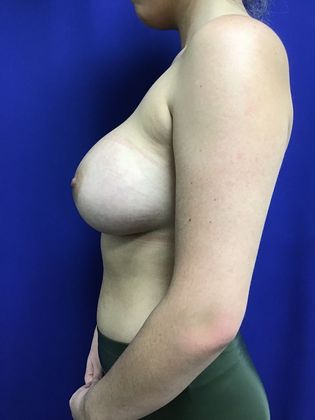 Description
The 20 year old woman (student) wanted to increase her breast size from 36 C to D-DD. She was very healthy, 5' 9" and 150#. Her right breast was naturally a little larger than her left (which we adjust for during surgery). She had no children. She had no personal or family history of breast disease. She carefully evaluated options for implant size, using our external sizers and Vectra 3-D imaging to see the changes on her own body. She chose saline implants with 520ml fill on her right and 550ml on her left. The were placed through an inframammary incision 1 1/4inch in length into the subpectoral space. At one year follow-up she is wearing the 36 D-DD she wanted. She definitely liked her new look.
Patient Profile
Age

20
Weight

150
Height

5' 9"
Previous Cup Size

36 C
Current Cup Size

36 D-DD
Size of Implants (Volume)

520ml, 550ml
Type of Implants

Mentor saline
Shape of Implants

Moderate Plus Profile
Implant Placement

subpectoral
Incisional Approach

inframammary
Previous Pregnancies

none
Testimonial

"I like them."