Breast Augmentation : Case 67 (10004)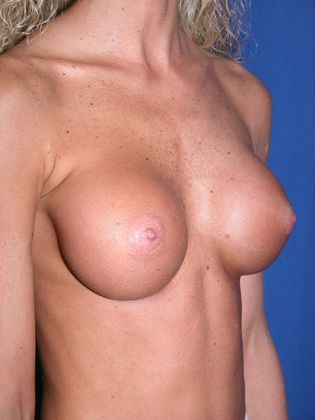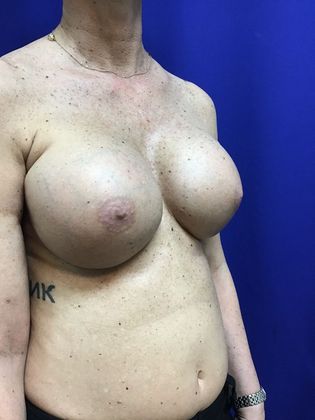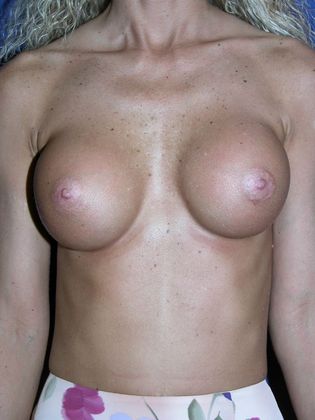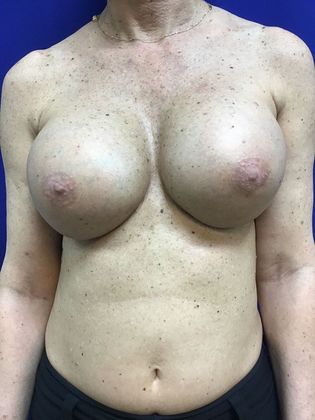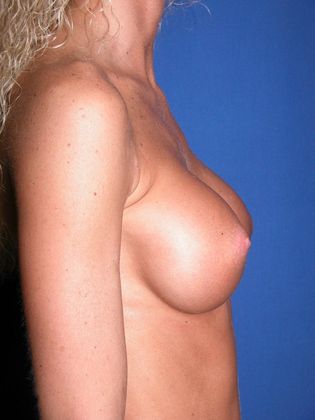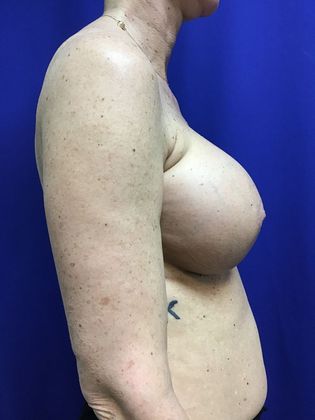 Description
This 45 yo woman wanted larger implants. She enjoyed the results of breast augmentation 13 years earlier, but decided to go bigger. She reported an 32 A cup size before the original surgery and C cup after the implants. Now she wanted new breasts to be close to DD size. She was in excellent health and had normal mammograms. She had pre-existing asymmetry with the right breast sitting lower than the left, and techniques were used to reposition the inframammary fold to a better level. Her breasts showed no capsular contracture from the initial surgery, but the implants could be slightly felt through the thin skin and breast tissue covering them. Dr. Graham suggested addressing this by switching to Ideal Structured Saline Implants (https://idealimplant.com/), avoiding silicone gel. She chose new implants of 600ml volume, considerably larger than her previous implants, (and larger than chosen by most patients). During her procedure, Dr. Graham removed 270ml implants and performed a capsulorrhaphy to re-suspend the right inframammary fold. The new Ideal implants were placed. Recovery was smooth. Her asymmetry was improved, but not eliminated. At every postop visit she told us how very happy she was with her new size, shape and feel.
Patient Profile
Age

45
Weight

130
Height

5' 7"
Previous Cup Size

32 C
Current Cup Size

32 DD+
Size of Implants (Volume)

600ml
Type of Implants

Ideal Saline Implants
Implant Placement

Subpectoral
Incisional Approach

Imframammary
Additional procedures performed

Capsulorrhapy R
Testimonial

"I'm very pleased with my size."